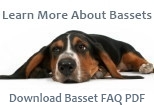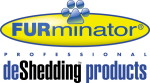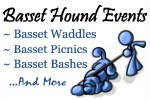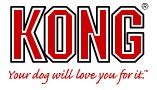 Bassets Unlimited - Hunting Basset Hounds
---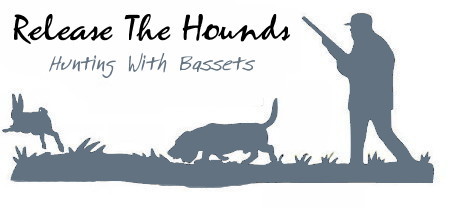 Click Photos To Enlarge
HUNTING WITH BASSET HOUNDS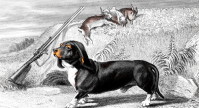 The Basset Hound was bred to hunt. Its keen nose and short stature are suited to small-game hunting on foot. As hunting has declined in popularity, many Bassets have lost their age-old skills.

There are a few groups that promote hunting with Basset Hounds. The American Hunting Basset Association and the Basset Hound Club of America has been the most active in promoting the use of Bassets for rabbit hunting.

Hunting with Basset Hounds when field trialing does not involve the killing of any animals. These organizations are merely testing the Basset Hound's skills at tracking/trailing a rabbit's scent.
---
---
Back to Top of Page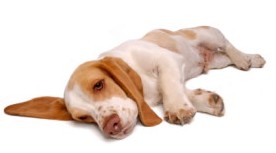 Copyright © 2023 BassetsUnlimited.com All rights reserved.
Privacy Statement


Click Here to Contact Us
Site Best Viewed in 1024x768 Resolution